Contact Us Today!
For job or internship opportunities
call us at: 631-754-0051
or email us at Wliclongisland@gmail.com
with a copy of your resume.
Butch Purslow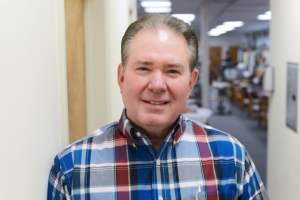 Butch Purslow, Owner of The Weight Loss Intervention Center of Long Island and Farmingdale Physical Therapy West, is a Doctor of Physical Therapy who has been practicing for 35 years. Butch received his education from Stony Brook University and then continued to receive his doctoral in Physical Therapy from Simmons College. Along with his immense knowledge in physical therapy, he is a Certified Strength and Conditioning Specialist. Butch received his certification from the National Strength and Conditioning Association. He also has his Master of Fitness Science from the International Sports Science Association. He has certifications in many areas of training including Youth Fitness Training, Nutrition, and Diabetes. Butch was also an ice hockey coach for over 20 years, winning national championships amongst many other honors. Butch's knowledge extends from every area of health and nutrition, from elite athletes to a simple change in ones lifestyle.
Rich Purslow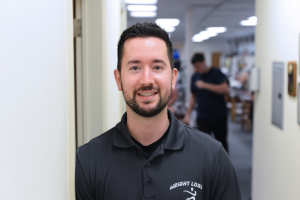 Rich Purslow, Head Trainer and Director of WLIC became Certified Fitness Trainer through the International Sports Science Association in 2007.  Rich is a Licensed Mental Health Counselor. He has a Masters degree from Long Island University and a Bachelors degree from University of Nebraska-Omaha. Starting from a very young age Rich was introduced into a lifestyle of health, fitness and training. At an age of 5, Rich started his hockey career and continued to play in the United States Hockey League for the Des Moines Buccaneers. Rich then earned a full Division I ice hockey scholarship to the University of Nebraska-Omaha where he played for four years. After college, Rich moved on to play professionally in the East Coast Hockey League and Norway. Rich's experience of being trained by some of the best trainers all over the world allows him to give his clients everything they need in order to be successful.